Many Hats: 7 Tips for Successfully Diversifying Your Birth Business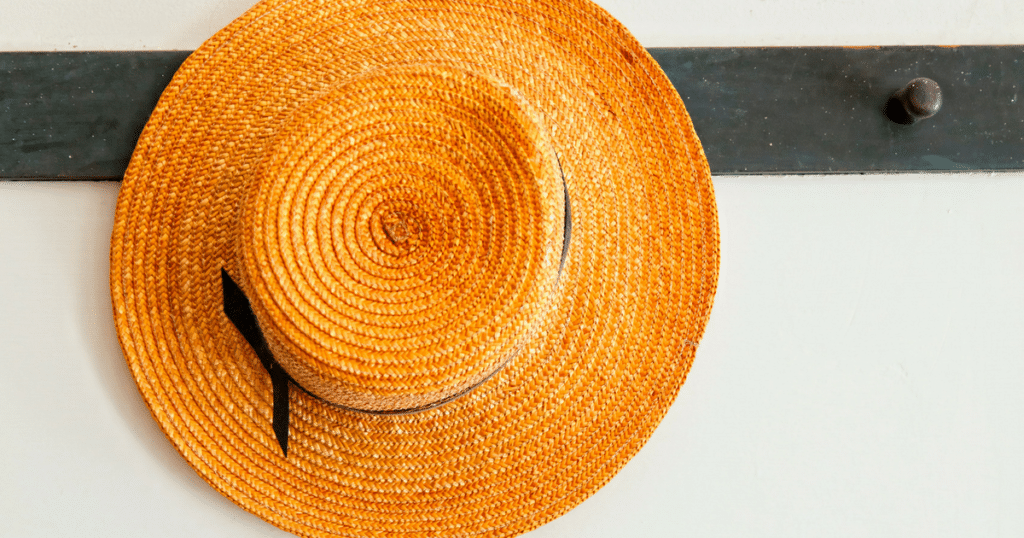 [Editor's note: I'm thrilled to welcome Sharon Muza to the Heart | Soul | Business blog! There are few other birth professionals who can speak with such authority on diversifying your business. Go ahead, ask Sharon how many hats she wears! ~Jessica]
People arrive at birth work after traveling many different paths. You might have been the person who always knew you wanted to be a doula or childbirth educator and now you are fulfilling your lifelong goal. Maybe you have come to this work after a completely unrelated career (or several, for that matter). Perhaps you had your own child(ren) and felt called to work with other expectant families afterward. Regardless of how you got here, you are committed to being a successful childbirth professional and having a sustainable, ethical and profitable birth business. You have invested time, money and resources into both your training and building your business and you very much want to succeed.
Whether you currently wear just one hat or whether you already offer several products or services, diversification is an important strategy that can help you grow your business. Here are some tips to consider as you make the decision to wear many hats and diversify your offerings to families in your communities. Following these suggestions can help you to establish your birth business as one known for offering exceptional professionalism and quality services.
Choose to train and certify with the gold standard organizations in each area of your business
I believe that certification is a valuable part of being a birth professional. Being certified demonstrates to your clients, your peers and your community of health care providers that you have successfully met the minimum requirements from an established program and that you adhere to a documented scope of practice and code of ethics. As a doula or childbirth educator certified by one of these gold-standard organizations, colleagues and HCPs can appreciate your credentials and feel comfortable in making referrals to your business. You are adding value to your business by training with, certifying (and maintaining certification) with the top professional organizations in your fields.
Select an appropriate business name
If your business is going to offer (or may offer in the future) many different services, consider choosing a business name that gives you room to grow and encompasses all the services you may provide. Consider, for example, "Magnolia Birth Services" as opposed to "Magnolia Doula Services" just in case you decide to grow and add other options for your clients. Having a broader business name doesn't keep you limited as your business offerings expand. While currently you may only offer doula services, in the future, you want to leave yourself plenty of options, and the goodwill you are building now with your business name should continue to serve you as you expand.
Showcase all your services in one place with a fantastic website
Every business should have a website as the virtual home for potential customers to land and find out more about you and your services. It has never been easier and more affordable to have an Internet presence than it is today. Consider purchasing your domain name and leaving the "Wordpress" or "Weebly" out, right from the start. It presents a much more professional image and makes you more likely to rank higher in various search engines when consumers are looking for a birth professional in your area.
When your website contains information on all your products and services and is presented professionally, consumers will be able to browse all your offerings and consider using you for more than one service. Having an accurate and attractive web presence lets them know that you are a professional ready to provide professional services.
Bundle your services for consumer discounts
If you provide more than one service, you might benefit from offering discounts when your customers purchase more than one service from you. It is always easier to continue to meet your current client's needs than it is to find a completely new client. Does your doula client also need childbirth classes? Are you a licensed massage therapist who works with pregnant and postpartum women? A birth doula that also offers postpartum services? Provide an incentive to your current customers when they purchase more than one service from you. Create attractive packages that clearly demonstrate the benefits and economy from working with you for many of their pregnancy, birth and postpartum needs. This is a win-win situation for both of you and it can prove very profitable.
Have reliable back up for all the branches of your business
One of the potential disadvantages to offering many different services is that at times you may struggle to meet the needs of your varied customers. For example, you may encapsulate placentas and find that a placenta needs to be completed at the same time that you are attending a very long labor. Alternately, you might have a childbirth class to teach and a client in labor at the same time. Clearly you cannot be in two places at once. Having reliable back up you can trust, who can cover for the variety of services you offer, can take a load of stress off your mind when you are struggling to meet all of your commitments. You might consider bringing in a back up childbirth educator, or subcontracting an encapsulation while you are attending a client in labor. You may choose to inform your doula clients that you might, at times, need to ask a back up doula to come in while you teach a class.
There may be a colleague in your community who has all the same skills you do, or you may make arrangements with a selection of people. If you offer the same services in return to them, you'll both be assured of back up when needed. Operating your business knowing that you have qualified back up for all your services creates additional value for your customers because it assures them that, with your contingency plan in place, their needs will be met seamlessly and professionally.
Build positive relationships with your competition
There may be other professionals in your community who offer the same or similar services as you. You might be tempted to view these men and women as your competition and not reach out to build a relationship with them. I believe that this would be a mistake. I think it is important to connect with and support professionals whom you respect who offer similar or compatible services. Building connections with other business professionals creates opportunities for collaboration and referrals. Once you get to know them and the services they offer, you can confidently refer to them when your doula calendar is booked or your childbirth classes are full. Making referrals to other businesses creates a positive experience for the people who you are unable to serve. They will remember that and think of you in the future, even if you are not working with them. Additionally, those that you refer to are more likely to return the favor, providing you with additional customers when they are unable to accommodate them themselves.
Be comfortable with the ebb and flow of your practice
There will be times throughout the year when one of the services you offer is more in demand than the others. This focus may change as your customers change. Alternately, you may find that at different times, you prefer doing one type of work (teaching classes for example) over another (doula services). It is normal for your preferences to change over time. Be comfortable with the cycle and allow yourself to put more attention where you feel most satisfied, but continue to build and maintain the other branches, as long as they are profitable and in demand. (This is also where you might consider founding a doula group or agency, so that others can fill in those areas where you feel less called to work.) Keeping up with the credentials and continuing education for all your skills will pay off in the long run and allow you to have many options for building your business and creating more income.
Think big and reap the rewards
As you become more involved in building and growing your birth business, you may find that you are wearing many hats – doula, childbirth educator, birth tub rentals, encapsulator and more. It is truly wonderful when you are able to do the work you love, be compensated fairly, and offer services that are appreciated by new families in your community. Continue to acquire new skills and training. Doing so will allow you to add value to your business and position yourself as an expert in your community, professionally meeting the needs of expectant families and finding deep contentment in our important field.
Let us know how you juggle offering many services that cater to growing families. How do you balance all the hats? What do you do to be successful? What challenges do you face as you grow your business? We would love to hear your experiences in our comments section.
Sharon Muza, BS, CD(DONA) BDT(DONA), LCCE, FACCE, is a Lamaze childbirth educator and birth doula in Seattle, WA. Sharon is also a birth doula trainer at the Simkin Center, Bastyr University and trains childbirth educators through Passion for Birth. A frequent speaker at international conferences, Sharon is the editor of the Lamaze International blog, Science & Sensibility. In her continued effort to "wear many hats," Sharon offers a wide variety of services and products to both families and birth professionals. More information can be found on her website, SharonMuza.com.
SUBSCRIBE TO RECEIVE FUTURE BLOG POSTS >