Let's make your birth doula dream a reality.
You love birth and babies, and you're ready to turn that passion into a fulfilling career.  Yes! We're here to help you learn the ropes of this incredible calling. Join us for a virtual or in-person birth doula training.
You love birth and babies, and you're ready to turn that passion into a fulfilling career.  Yes! We're here to help you learn the ropes of this incredible calling. Join us for a virtual or in-person birth doula training.
It's an amazing honor to support families when they welcome new life. They are inviting you into one of the biggest transitions of their lives.
You deserve a great training, so you'll be ready to give your clients the best. Our four-day training is the first step toward certification with DONA International — the world's largest and most respected doula certifying organization. It includes three of the elements you'll need for certification: childbirth education observation, the birth doula workshop, and breastfeeding for doulas.
If you're ready to become a birth doula, this is the place to start. During the pandemic, we're offering both in-person workshops and live, virtual trainings.
The intersection of these areas is one of the things that makes our workshops unique. Every doula training includes the basics of what you need to support people physically and emotionally, but we bring in two other important areas to help you get off to a great start — creative, interactive learning and a special focus on combining heart with smart business strategy. Keep reading for more information on how we incorporate equity too. All of this matters!
Read on for testimonials and many more details about our training. Or click this button if you're ready to register now.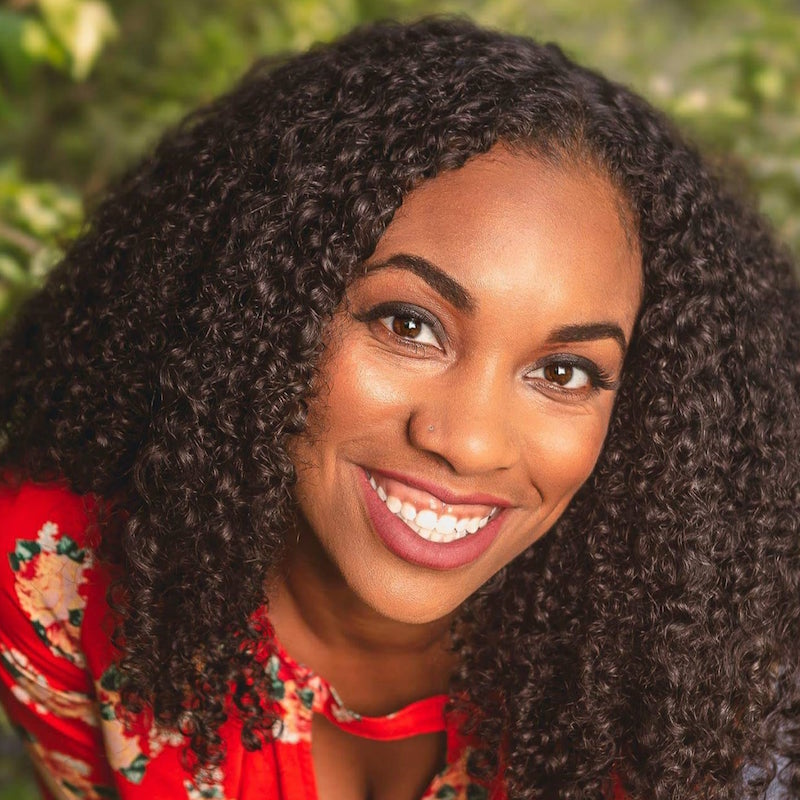 "If you are thinking about doula training, just take this workshop! So many of the doulas who are THE doulas in the Grand Rapids area have been trained by Jessica — that says a lot. I loved that Jessica covered both the doula information and the business perspective that you might not get anywhere else. Because this process isn't just about supporting families, but also creating a sustainable living for yourself. Jessica's training really helped me reach my goal to become a full-time doula in less than six months. If you have a passion for birth and are ready to get rolling, do it."
Tiffany Townsend • Grand Rapids, Michigan
"I left Jessica's training feeling confident and empowered to dive in as a doula. Our four days together were hands-on, incredibly informative, fun and engaging. I appreciated her inclusive language and sensitivity to health inequities. She immediately put me at ease and over the course of the training made me feel totally prepared to serve my community as a doula. Jessica caters to adult learners in a way I had not experienced before. She is thoughtful, open-minded, warm and encouraging. I feel so lucky to have shared space with her - she is an incredibly special person and a gifted educator. I would sign up for anything she teaches! The world is a better place with her in it."
Annie Bigwood, Hamtramck, Michigan
"I consider myself to be a strong advocate for maternal and infant health, especially for Black and brown people. With my own traumatic birth experiences, I knew I needed to be intentional about who I was going to allow to educate me about this work. Jessica's training was already highly recommended, but to witness her curriculum around diversity, equity, and inclusion was the icing on the cake. Thank you, Jessica for including a health equity lens to your curriculum!"
Shatoria Townsend, CLC, Lake Orion, Michigan
"Jessica's doula training was incredible. I felt such a connection and sisterhood with all of the other doulas, from so many different backgrounds, who had the same heart for birth that I do. I had a really difficult first birth, and I was awestruck by the concept that birth isn't something to be feared, it can be positive, love-centered and transformative experience — even euphoric. Jessica was professional and organized, balanced with those earthy-birthy vibes that I love. She had this gentle strength to understand us as people and also guide us to be successful doulas."
Jessica Stackowicz • South Bend, Indiana
"I was a doula in the 1990s, and I was actually surprised and impressed at how much things have changed. Jessica's training was wonderful. It reminded me of the details I had forgotten and also introduced new tools like the rebozo and the peanut ball. I loved the constant variety of the workshop. I'm used to sitting in a classroom and listening, but Jessica's doula training was so much more. We were hands-on, interacting and problem-solving together. You just can't beat Jessica's deep level of experience. If you're on the fence, the training will totally help you figure out if this field is right for you. I was so jazzed up to become a doula again and ready to get started!"
Jennifer Carpio-Zeller • Kalamazoo, Michigan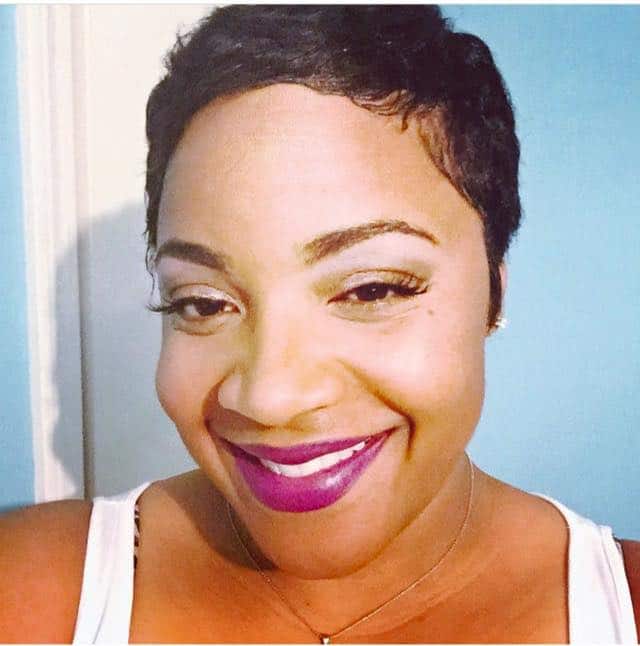 "I brought Jessica in to my area to teach a community based doula training, specifically focused on supporting women of color. It was such a great workshop — heartwarming, comfortable and inviting, but also solid skills that we could use right away. I loved the wide range of teaching techniques and all the chances to practice hands-on. Jessica engaged all of our senses. I was already trained as a childbirth educator when I took the doula workshop, but Jessica really expanded my toolbox. I use so many of the exercises and techniques that she taught us when I'm working with families. The nurses were impressed with all the new techniques I was able to use at my very first birth after the training."
Elon Geffrard • Detroit, Michigan
"I'm a nurse and just fell in love with labor and delivery in school. But we didn't really cover all of the comfort measures, positions and nurturing in nursing school, it was more focused on monitoring and medicines. Jessica's training helped me understand the support side of birth much better, and I even learned new things about the physiologic process of birth. As a nurse, I advocate for my patients every day, and try to serve as a bridge of communication between them and their providers. Jessica taught me how to do that even more effectively. I loved the training, I really didn't expect to be so inspired! There was so much discussion and hands-on practice, it wasn't just bookwork or a PowerPoint. Jessica is so positive and professional. Her success as a business owner really enhanced the training, and I left feeling unexpected inspired to maybe start my own business someday too."
Nikki Canetti • Hartland, Michigan
"As a nursing student, I wanted to take Jessica's doula training to learn new ways to support women in labor and also to get an advantage to be hired in obstetrics, labor and delivery, or mother-baby — it's a really competitive area of nursing. I loved that Jessica incorporated so many evidence-based practices. She made it clear that the medical staff wasn't the enemy, we are all partners and allies on the team. I picked up so many tools I can use a nurse, I'll work better with doulas when a patient has one, and I also know I could work as a doula myself. Jessica didn't just give us the skills for doula-ing, she also shared sample contracts, how to figure out your rate and ways to find clients. I felt so much camaraderie with the other doulas because of the ways Jessica had us interacting and working together. I really loved it."
Rand Bennett • Honolulu, Hawaii
"I explored some other doula trainings, but everything about Jessica's workshop just spoke to me. This call to become a doula is a passion from my heart, and I needed a trainer who really lives this work, and truly loves this work as a calling. I felt all of that from the website and Jessica's bio, but when my midwife also recommended Jessica as THE trainer I should seek out, I knew I had to do it. I was going to drive wherever needed so that I could study under her. I was 33 weeks pregnant myself when I took the training. I felt nurtured, and grounded, and so connected. Jessica made everything so real and tangible. It was amazing and empowering, and I'm so ready to offer that up to other women as a doula."
Lavon Washington • Ann Arbor, Michigan
"I had taken an online training with another organization, but I decided to take Jessica's workshop for more experience with the hands-on side of doula work. It was great to be face to face with Jessica, to be able to ask questions in person, and to hear other people's questions. The hands-on was the biggest piece for me. I can see it in pictures and read about it, but I didn't always know if I was doing the techniques right before Jessica's training. I loved the four-day format, all the hands-on, and the really great connections with other doulas who are in the same place in our careers — we have each other now. I'm glad it was a DONA approved training, too, because it's the best known and very respected doula organization."
Taylor Bodell • Leslie, Michigan
"I am also a postpartum doula and a lactation educator, and Jessica's birth doula workshop is definitely the best training I've attended. It was really hands-on, and super inclusive. I felt safe talking about the disparities in our birth community, and Jessica's really knowledgeable about equity. People of color get exhausted by having to do so much education in other spaces, but Jessica includes that automatically in her training. Some other trainings I've attended have felt limited and restricted, but everything about Jessica's teaching was fluid, natural and organic. I loved it."
Courtney Caranguian • Honolulu, Hawaii
"I traveled from two states over because I just had to learn from Jessica. Even by email, I could tell she wasn't just doing this as a business, but she also had so much passion and warmth, it was heartfelt. Even though I didn't have a medical background in birth, I knew really quickly that I belonged in this training, and that it was a safe space for all of us. Everything was interactive and hands-on, with book work mixed in with fun activities. The training was passionate, pure and so educational. I left those four days knowing I could really be a doula! Jessica brought me so much closer to my true calling. There's not a question in my mind, without a shadow of a doubt, I'm going to be able to do this."
D'Lana Wojciechowski • Milwaukee, Wisconsin
What are other people saying about the doula workshop?
Here are some recent comment we've received on evaluations and by email after a training.
"I pride myself in my evaluations and consider myself a professional yelper, with that being said, I RARELY give all 5s!! You deserve it!!" 
"Jessica, you have been a role model in so many ways — not only as the type of doula I strive to be, but as the type of woman I would like to be. I feel so blessed, energized and filled by this training and your wisdom."
"I can't tell you how thoroughly I enjoyed the course. You're a wonderful teacher, and I feel beyond lucky to have learned from you (and from Elon, Jennifer, and Shonte' —they were incredible!). Thank you for creating a safe, welcoming space to grow as a doula."
"You were amazing, thank you for being a wonderful teacher and an accepting and loving woman."
"I hate to be that person who just says that everything was perfect, but seriously, Jessica, the class was awesome. I loved your content and your energy!"
"Thank you for recognizing gender issues and respecting cultural/spiritual aspects." 
"This weekend was amazing and inspirational! I aspire to mirror your level of love and care for birthing people." 
"Perfect workshop. Incredible teacher. Happy doulas."
"Jessica was an amazing trainer! She made it inclusive for all, showed creativity, leadership, adaptability, compassion and more!"
"The training went far above and beyond my highest expectations."
"Jessica is an amazing instructor! Very knowledgeable and passionate about what she does. She made me feel very excited and encouraged to be a DOULA! ♥ LOVE HER"
"Thank you for making sure we felt knowledgeable, loved, and heard during our training!" 
"Jessica is an asset. What she gave me this week I'll carry with me for a lifetime."
"Jessica was a phenomenal instructor!"
"ABSOLUTELY INCREDIBLE workshop! Jessica is exceptional!"
"Jessica was amazing. She took the time to learn everyone's names and answer all the questions anyone had. She was engaging and informative. I am SO grateful for her time and commitment to me and many birthing families to come. Thank you so much!"
"Jessica was like a light at the end of the tunnel! So often, educators don't do justice to diversity, equity, and inclusion in their teaching. Jessica didn't just speak of it, she kept it at the center and interwoven throughout our days together. After taking her course, I felt hopeful despite all that is happening in the world."
"Jessica ensured that all needs were met for ALL. She was very patient and overall amazing. I did not expect how wonderful this training was. Jessica has inspired me to be a better human." 
"Thanks so much, Jessica, this changed my life."
"It was an amazing training! You truly are a gifted teacher. Thank you for bringing so much information and learning magic to the virtual space."
"Jessica was just so amazing words can't explain... She had great energy and was just so positive along the way. If I could take this training over a million times, it would be with her."
"Jessica was more than I could have ever imagined. Not only did she present herself as professional and well prepared, but so warm and inviting that I felt as if I knew her for years. She immediately created a safe place that made me feel at home. I especially loved how personal was at the opening of our workshop. She asked each of her students if she pronounced our names properly which was HUGE for me. She even gave us a moment to pay respect to the specific land we were learning on which, culturally, just blew my mind. I loved every single moment of Jessica's training and cannot wait to learn more, specifically from her. I would, without a doubt, travel and find accommodations to be a part of her workshop again."
"Jessica is a master teacher who packed the space with integrated learning. She brought her expertise along with wisdom and restraint. This course far exceeded my expectation and helped me feel ready to launch into doula birthing. She also helped create great connection with the other doulas in the class, one which I believe will be a great resource going forward."
"Jessica was consistently honoring to all involved in the birthing process, she imparted this respect in our learning environment to make it a safe learning and growth space. A big Mahalo to Jessica for coming to teach and impart to us."
"BEST. WORKSHOP. EVER."
As a DONA approved birth doula workshop, this training qualifies you to accept Medicaid reimbursement in Michigan. (For those in other states, not all states allow doulas to bill Medicaid, however in those that do, DONA International is always on the list of approved trainings.)
There are three main types of people who take our trainings:
People who are completely new to birth work
Childbirth educators, postpartum doulas or former doulas
Nurses, midwives and even a few doctors
"I totally jived with Jessica's personality, and she has such an open, warm and inviting way of presenting the information. Her doula training was evidence-based and rigorous, but also friendly and heart-centered."
Andrea Hewitt, Nashville, TN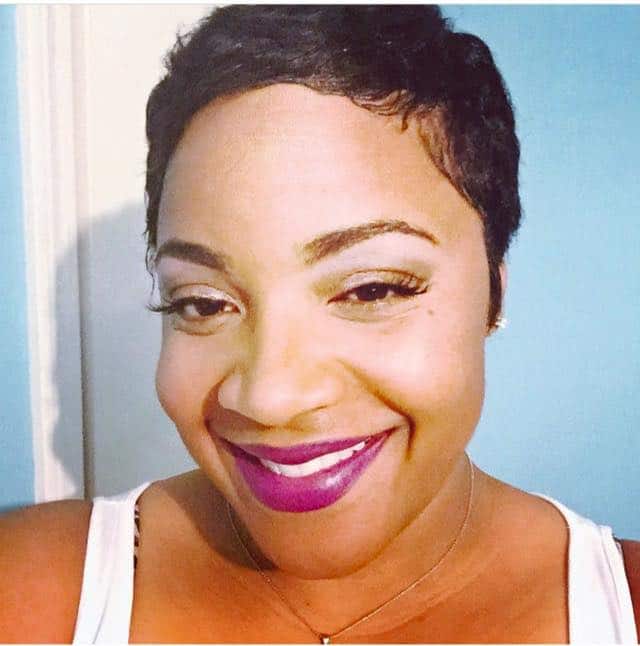 "Jessica's doula training was amazing! It's one thing to have passion for this work, but another to add specific, hands-on skills that you can feel confident using. That's made a world of difference in my doula practice."
Elon Geffrard, Detroit, MI
"I had an amazing experience at my doula training and I'm so thankful I got Jessica as my trainer. I feel really confident in my new doula skills but I also learned a lot about myself and how to be a better listener."
Suzanne Bell, Cincinnati, OH
Here's a quick look at the four days we'll spend together:
• the basics of birth (even labor and delivery nurses tell us they take away new perspective and tips!)
• the doula's role (and our special superpowers to impact the hormones of labor)
• massage and hands-on comfort measures
• becoming a great communicator (with clients and medical staff)
• a deep dive into being an effective advocate in the doula role
• physiologic birth and complicated births (pain medication, cesareans, etc.)
• ethics and scope of practice considerations
• supporting vaginal birth after cesarean (VBAC)
• helping clients with malpositioned babies
• strategies for developing your business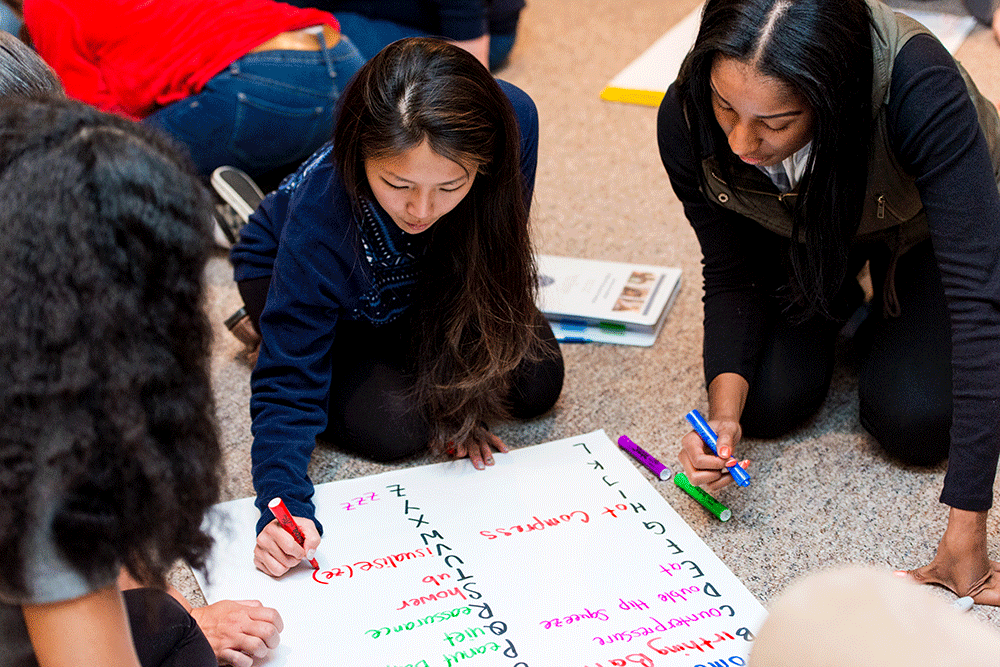 Jessica English, birth doula trainer.
Jessica started her birth business as a childbirth educator in 2005. Today, she is also an advanced certified birth doula, postpartum doula, owner of Michigan's first and longest-running doula agency, and the owner and lead trainer at Heart Soul Birth Pros. She is a DONA approved birth doula trainer and a Lamaze program director and trainer. Jessica is actively involved in working with families, attending births and also teaching childbirth classes every Tuesday night. Hospitals and medical organizations often hire her to run specialty workshops for nurses, midwives and doctors, including hands-on labor support skills and the essentials of physiologic birth. She's known for her passion, heartfelt connection, deep knowledge, and creative and highly interactive teaching.
Elon Geffrard, birth equity trainer.
Medical racism and disparate care impact health outcomes, and it's important for doulas to understand our role in working toward equity. With a combination of recorded and live content, Elon Geffrard guides our doulas to a shared understanding of the core concepts of birth and health equity, as well as giving us all a chance to explore our own identities. Black and brown doulas are lifted up in their unique role in addressing disparities, and white doulas are invited to go deeper in understanding the problem and how they can help too. In addition to her role as a DONA certified doula in private practice and with the Michigan Prison Doula Initiative, Elon is maternal health equity consultant with the Michigan Public Health Institute.
How to find clients, with Darcy Sauers.
One of the biggest questions doulas have after training is how to start building their business. The Doula Darcy has the answers! Every doula who takes our training receives free access to Darcy's webinar, "How to Find Doula Clients When You're Just Starting Out." This self-paced online class includes more than three hours of content to help you identify your ideal client and decide on wise business investments. It covers the basics of marketing, from setting up a website to networking and using social media. You'll also learn how to master the doula interview and the follow-up process that will help get you hired. Darcy's webinar costs $149 for the general public, but we've purchased free access for everyone who takes our birth doula workshop.
Andrea Hewitt, supporting LGBTQIA+ clients and doula insider tips.
In her hometown of East Nashville, TN, Andrea Hewitt has built an inclusive and thriving doula agency. She is a DONA certified birth doula, a Lamaze certified childbirth educator, and a member of the LGBTQIA+ community herself. In a recorded webinar, Andrea talks to doulas about real-life challenges queer parents face and dives into how to build an inclusive practice that welcomes all families. Her exploration includes foundational knowledge & terms used in the LGBTQIA+ community, swapping exclusive language for inclusive language, and self-checks to help us all grow. In addition, Andrea also shares her general experience in the birth world with "12 Things Every New Doula Should Know" — practical tips and insights to help set new doulas on the path to success.
Shonte' Terhune-Smith and Jennifer Day, breastfeeding educators.
Working in Detroit and Flint, Michigan, Jennifer Day and Shonte' Terhune-Smith have developed deep expertise in supporting families as board-certified lactation consultants. Because they are both also doulas, they understand exactly what doulas need to know to support clients in feeding their babies. Centering equity, these two experts share their knowledge and their hearts. This live, four-hour portion of the workshop fulfills the breastfeeding requirement for birth and postpartum doula certification with DONA International. Topics include basics and barriers, anatomy and physiology, the first few days and weeks, common challenges, and doula referrals to specialists.
*Note: Some in-person workshops outside of Michigan feature a local breastfeeding expert to lead this portion of the training. 
Birth Doula Trainings (Virtual & In-Person)
GRAND RAPIDS, MICHIGAN
**FULL AND CLOSED**
September 15-18, 2023
9 a.m. - 5:30 p.m. Eastern Time
Masonic Center, 233 Fulton St E, Grand Rapids
ANN ARBOR, MICHIGAN
October 13-16, 2023
9 a.m. - 5:30 p.m. Eastern Time
Nest and Nurture, 722 Brooks St., Ann Arbor
HONOLULU, HAWAII
November 10-13, 2023
9 a.m. - 6:30 p.m. Hawaii Standard Time
(Sunday times, 1 - 6:30 p.m.)
International Church of Oahu
20 Dowsett Ave., Honolulu
VIRTUAL/WORLDWIDE TRAINING
December 1-4, 2023
9 a.m. - 5:30 p.m. Eastern Time
Details about virtual trainings
Stay tuned for 2024 trainings, to be posted by October 1.
Want a birth doula workshop in your city?
If you can find at least six people ready to put down a deposit and help us find a training space, we're happy to come right to you. Email Jessica for more information.
Virtual or in-person? You decide what's right for you...
We're offering both in-person and virtual trainings in 2023. The pandemic opened up the option of virtual DONA-approved workshops, and it's been an amazing opportunity for doulas around the world.
Trainings scheduled as in-person are dependent on pandemic conditions at the time. If community transmission rates at the time of the training fall into the CDC's "high" category, testing and masking may be required. If a scheduled in-person training ever needs to switch to virtual because of unexpected Covid-19 conditions, registered doulas will have the option to either go virtual or transfer to a later in-person workshop. If it's scheduled for in-person, that's our intention. But this pandemic has also taught us to stay flexible with unexpected conditions.
That adaptability is an important doula skill, and we're all getting lots of practice throughout the Covid times. (Great job, future doula!) 
Not sure what's best for you? Our infographic can help you compare the options.
Birth Doula Workshop ~ Your Investment
To register for a workshop, pay in full now or start with a deposit of just $249 ($199 for virtual) plus two additional payments.
Start with a payment plan or pay in full now at registration. Late fee of $100 for registrations two weeks or less before the training begins.
Start with a payment plan or pay in full now at registration. Late fee of $100 for registrations two weeks or less before the training begins.
Financial details: All payment plans must be finished one week before the start of the training. If you need smaller payments over more time (e.g. starting with a smaller deposit), we're happy to accommodate as long as payments are finished before the training. A $100 late fee applies to anyone registering two weeks or less before the start of a training.
Want a training in your city?
If you come to me with six or more doulas ready to register, I'll work with your schedule to bring a training right to you!
We'll have an amazing time together.
Hey, this is Jessica, talking straight to you. One thing I know for doulas is that they don't want to sit through four days of boring lecture! I've poured my heart into creating a workshop that is fun and interactive. Because I also train childbirth educators for Lamaze International, active learning is really important to me. Research shows us that adults learn better when they are engaged and hands on… And I want this information to stick with you so that you can use it all as you support families in the years ahead. We have a great time in our four days together, and I focus on taking care of you, just as you'll be taking care of your clients. Think warm smiles, tea and healthy snacks (in your own cozy home if you're taking a virtual training), stretches, relaxation and mindfulness activities, plus chocolate. Always, always chocolate for the doulas.
Your new doula career starts

here.
Are you ready to jump in together? We'd love to have you join us for a birth doula workshop. If you still have questions, visit our FAQs page and learn more. Otherwise, get started by filling out the registration below. To make it easy for you, we offer the option of paying upfront now or a payment plan of three payments.
Register for your doula training now.
I look forward to meeting you!
-Jessica
Not quite ready to register? Email info@heartsoulbirthpros.com with questions or sign up here to join our newsletter.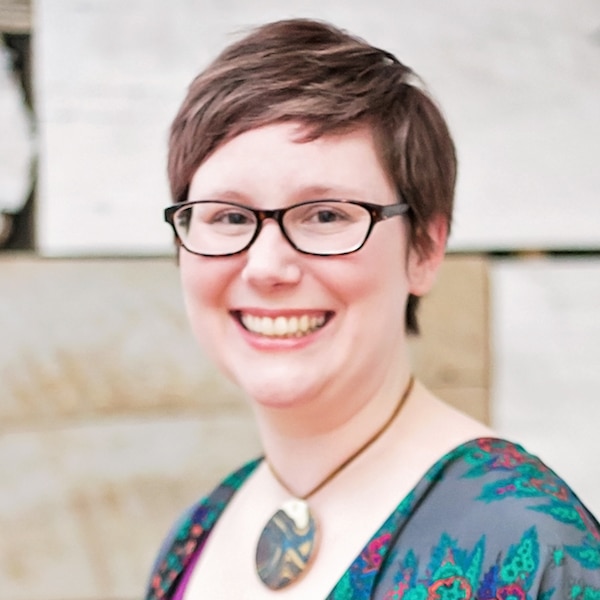 "I was feeling really stuck in my professional life and I needed a change. There were all these pregnant women showing up in my life and a friend mentioned she wanted to be a doula. I looked into it and realized, wow, I wanted to be a doula too! Jessica's training was amazing — empowering, inspiring and engaging. Every day was so filled with knowledge and the time went by really fast. The workshop was a really great foundation to help my build my business. I tell everyone who's thinking about taking Jessica's training, you've gotta do it!"
Sally Ackerman • Cincinnati, Ohio
"Jessica is an amazing educator. She has such a passion for birth and families, and she was understanding, compassionate and emotionally supportive. She always lifted us up and made us feel validated. There was so much variety in all of the different teaching techniques and I was always engaged (even though I have ADHD). I feel confident in what I learned and I'm ready to go out and be successful as a doula. It was super helpful to spend so much time on the business skills that we'll need to get started."
Suzanne Bell • Cincinnati, Ohio
"What an incredible four days. It was amazing to meet Jessica and learn so much from her and the other amazing doulas she gathered. She is just the perfect trainer. Jessica knows SO MUCH (maybe even all the things 😉 ), but she's also warm and approachable, and just wonderful. I have never been so into learning. There literally wasn't a single moment where I felt bored or anything less than completely enthralled. As an introvert, things like this can be hard for me, but I wasn't ever uncomfortable in this space. It was an amazing training."
Michelle Haskell, Lansing, Michigan