Let's get you in front of a class.
Is it your time to teach?  Yes! Birth matters, and quality childbirth classes make a difference. If you'd love to guide and support families by becoming a childbirth educator (or by becoming a better one), we can help.
Is it your time to teach?  Yes! Birth matters, and quality childbirth classes make a difference. If you'd love to guide and support families by becoming a childbirth educator (or by becoming a better one), we can help.
Get the skills you need to attract and inspire today's parents.
Our goal is to "teach you how to teach" — not to teach just any course, but to give you the tools to create an inspiring, creative, evidence-based childbirth class. Heart Soul Birth Pros is a Lamaze accredited childbirth education program, which means our training is your first step toward becoming Lamaze certified. (Visit our FAQs to learn about all the steps toward certification.)
For those of you who are already nurses, doulas or midwives, when you finish our childbirth educator training you'll receive 23.75 nursing contact hours to meet your licensing or recertification requirements. And nurses, if you live in a state that requires pain management contact hours, the training will also fulfill that licensing requirement.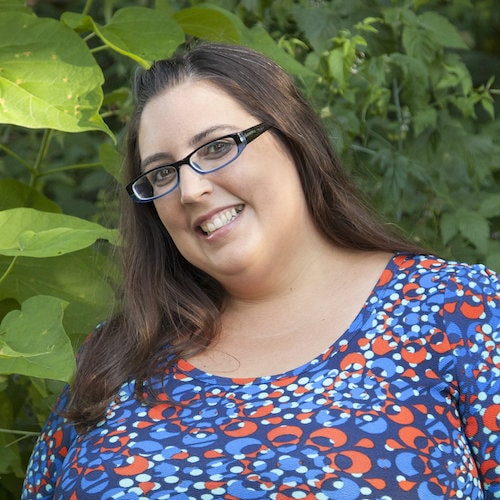 "I've been teaching childbirth classes for three years, but I really wanted the credibility and legitimacy of being certified with Lamaze International. I was also so excited about all the new teaching ideas! It's easy to get in a rut of teaching things the same way again and again. Jessica's training was so much fun. I really enjoyed meeting other people who are passionate about birth and taking the time to focus in on my career. The experience was so hands-on, you couldn't get that online or anywhere else, really. I loved that everything was so interactive, we were up and moving, changing activities all the time. Jessica has so much experience with birth and also adult education. Even if you're an experienced educator, you'll make great new contacts and come away with so many new tools. It was absolutely worth the investment of time and money."
Toni Auker, LCCE • Ann Arbor, Michigan
"I had the opportunity to take Jessica's birth doula workshop. In that training, I felt inspired to continue doing all things to improve birthwork, which led me to becoming a Lamaze childbirth educator. Knowing health equity is crucial for my practice in my community, I trusted Jessica to be my instructor. Jessica is very intentional about keeping equity and inclusion at the core of her teaching. If you want change in birth to be a part of your practice, this is the course to take."
Shatoria Townsend, Pontiac, Michigan
"Jessica's training was totally not what I was expecting. As a nurse, I was expecting to sit and listen, but everything was so interactive. We were up and moving around and engaging all of the time, and it was fantastic — so much more than I thought it was going to be. The training also helped me recognize that some of the things we were teaching in our program were not evidence based, so I've updated my classes and also shared with my colleagues. I thought I knew a lot coming in but I also learned quite a bit about birth and how to look into the best evidence-based information and not just standard practice. I had a six-hour flight to take Jessica's seminar and it was definitely worth the trip. Her teaching was phenomenal. I would 110 percent recommend taking this training."
Vickie Hvamb, RN, Alberta, Canada
"I've been a doula for almost 12 years, and I'm the director of a nonprofit doula program. A lot of clients we work with are not getting culturally relevant, practical information and education, so I'm on a mission to make sure that happens. Jessica's training was so much more amazing than I anticipated. It was evidence-based and great professional development, but also mission-driven. We tried interactive manipulative activities, we used technology, and we got our hands on each other to practice. Every activity hit my brain in a different way and that's exactly the way I want to teach my classes. It got me totally out of the traditional classroom mindset. I don't care what you have to do to get to this training… get there! You don't even know how much you need this information until you're in the class, and there's much being offered — more than you ever realized was possible. I loved it so much, it was truly as much a retreat as a training."
Kelli Brien, LCCE • South Bend, Indiana
"This was my first experience with a birth-related training of any kind, and it was awesome. I really appreciated all of the activities and engagement that Jessica incorporated, it has helped me retain everything so well. I loved that the training also included the membership to the Evidence Based Birth® Academy. I am all about the evidence: find it, learn it and share it. The cost of the workshop was already totally worth it to me, but then the Evidence Based Birth® membership was like the icing on the cake for me — no, like the candles on the cake! I really appreciate having those extra tools to really run with as I get started. I taught my first private childbirth class just a few days after we finished our training and it felt so good. Even if you're just trying to decide whether or not to get into birth work, taking this training is a great way to figure out your niche. If you're passionate about birth but don't know where to start, this is the place!"
Amanda Roden, LCCE • Allegan, Michigan
"I started my birth career late last year and decided to get trained to offer as many services as possible to help families. I'm so glad I found Lamaze. I love the Healthy Birth Practices — they're evidence based and excellent. I learned so much in the Heart Soul Birth Pros seminar. It was a fun, fun training, too. I know now that childbirth education doesn't have to be boring or stiff, it can be enjoyable and hands-on. Jessica is a really interactive trainer and she knew how to stick to the plan but also allow some flexibility for us to go more in-depth if we needed it on a certain topic. She has so much incredible wisdom and experience with teaching and the birth world in general. I loved it."
Ashley Kidd-Tatge, LCCE, Minneapolis, Minnesota
"As a doula, I was looking for a way to stay in birth work, but have a more predictable schedule. The training was like a mini-retreat for me. It's my happy place to be with like-minded people! I gained a lot of valuable tools to help me teach the information I already know, and there are so many opportunities with Lamaze International. You can teach a traditional six- or eight-week class, but you can also do a first-time parents class, a refresher class or a VBAC class. I love that ability to customize to our own markets. Jessica made the training really fun and she's so approachable. I felt like I wasn't just learning how to be a childbirth educator, but also how to run a successful birth business. She has so much experience and so much success, and she also helped us think about how we interact in the community with doctors, nurses, expecting families and each other. Taking this training was one of the best decisions I've made this year."
Sarah Page, LCCE, Naperville, Illinois
"The Lamaze childbirth educator training was amazing! I received Jessica's scholarship for BIPOC educators. I was appreciative of the fact that she incorporated minority issues, disparities and equity in her seminar. I loved that Jessica spoke boldly about ways in which childbirth educators can support African American families. This was a valuable experience and Jessica is a great teacher! I feel extremely prepared for the childbirth educator world. I would definitely recommend Jessica's training to others."
Ilexis Lindsey, Milledgeville, Georgia
Learn to be a great teacher.
Think about the very best class you've ever taken… the one that inspired you, moved you to action and brought out your very best. Our mission is to teach you how to create that kind of class for families in your home community. Great teaching is not about the PowerPoint presentation. Research and experience tell us that quality adult education needs to be interactive and strategically designed to get results. From the first minute of our training, you'll be part of an interactive classroom. Together we'll try out dozens of different activities you can use in your own classes, with time to process how they could be tweaked for your teaching style or the demographic you'll be serving. The goal: fun, learning and growing confidence in your own ability to inspire a class full of pregnant families.
There are three main types of people who take our trainings:
People who are completely new to birth work
Experienced doulas and childbirth educators
Nurses, midwives and even a few doctors
Wondering what your experience will be like? Here are some evaluation comments from people who recently finished the training:
Awesome class! Very interactive and engaging. Jessica was very helpful and knowledgeable. I very feel motivated and more confident in my ability to educate families! 
Thank you so much for an amazing workshop. I feel so much better prepared to teach.
The training was well planned, interactive, information and comfortable. Wonderful job educating educators!
I have gained so much from this weekend because of your expertise, guidance and passion. Thank you, thank you! 
Brilliant educator and advocate for educators! Jessica's teaching was always interactive, student-centered, and with clear expectations of attainable outcomes.
Thank you for your open-minded approach, your willingness to share, and your vast depth of knowledge.
Jessica is wonderful. She welcomed all of us in with tremendous kindness and knowledge. I have been teaching childbirth education for over five years, but learned so much. Thank you! 
VIRTUAL/WORLDWIDE SEMINAR
Friday - Sunday, September 8-10, 2023
hours: 9 a.m. - 5:30 p.m. Eastern
VIRTUAL/WORLDWIDE SEMINAR
Three Wednesdays: Jan. 10, 17, 24, 2024
hours: 9 a.m. - 5:30 p.m. Eastern
Want a training in your city?
Virtual training scheduled for your group?
Contact Jessica:
jessica@heartsoulbirthpros.com
When Covid-19 hit, childbirth educators around the world had to pivot to online learning in a matter of days. We've learned so much about how to implement great teaching online, and now it's time to share that with you! In 2023, we'll be offering a combination of both in-person and virtual seminar options. You can join us from anywhere in the world for the virtual trainings listed above, or travel in-person if that's what's right for you.
For in-person trainings, masks and rapid tests may be required, depending on pandemic conditions and CDC recommendations at the time. Barring a new variant, we are hopeful that the masking days are behind us.
In a virtual training, you'll get to experience an interactive virtual training yourself, with small group breakouts, large group brainstorming, videos, games, and more. This isn't your average Zoom meeting, friends. It's high-tech, live, connecting, interactive teaching. This is the same kind of teaching we hope you'll use with your own students.
Ready to join us? Sign up below, or click over to learn more about our virtual training format. Can't wait to see you online!
CHILDBIRTH EDUCATOR SEMINAR
Includes 23.75 nursing contact hours
Early Bird Pymt Plan
$249
plus two more payments of $225 before the course begins.
Early Bird Full Payment
$699
Save money by making a single payment at the time of your early bird registration. Early bird registration ends one month before your training begins.
for registrations within two weeks of the training.
Want a training in your city?
If you come to us with six or more people ready to register, we'll work with your schedule to bring a training right to you!
Experienced, successful trainers. With a doula's touch.
Every one of our Heart Soul Birth Pros trainers is an experienced childbirth educator who fills their classes. We're all currently teaching in our home communities, so we've got a handle on what brings in Millennial families and holds their attention. Because we're in the classroom every week, we're trying and testing new techniques all the time. It's so exciting for us when we get to turn around and share all of that with you.
We're trainers and teachers, but we're also doulas. We've all attended births in the hospital, at home and in birth centers. That makes us stronger educators. The doula spirit means we're also really good at nurturing and encouraging people – including you. You'll take our training to grow, stretch and develop new skills, and all that blossoming happens best when you're in the cozy care of an experienced doula. We'll be ready with a smile, encouraging words, some tea and snacks, and of course chocolate. Always, always chocolate.   
Are you ready to get your start as a childbirth educator? (Or to get refreshed and find new ideas to make your classes even better?) We'd love to have you join us. The earlybird cost of our workshop, including six months of the Evidence Based Birth Academy, is $649. You can pay that in full when you register, or you can make your first payment of $199 now. Don't wait to get signed up, the earlybird pricing typically ends on the first of the month before your workshop, and workshop size is limited. So that's $649 for the earlybird registration, and $699 if you find us last minute. Think of it as an investment in your childbirth education career. We can't wait to meet you.
Register for your childbirth educator training now.
I'll look forward to meeting you!
-Jessica
Not ready to register quite yet? Email info@heartsoulbirthpros.com with questions or sign up for our newsletter.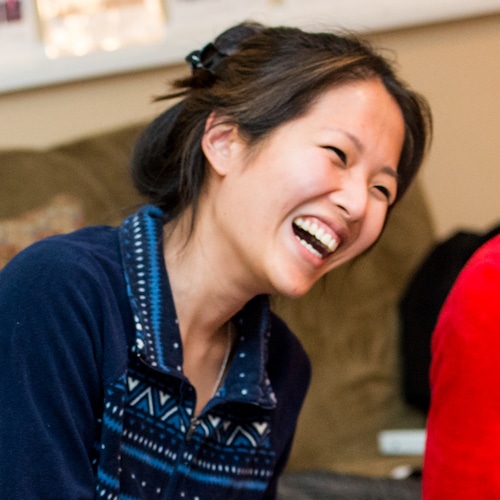 "I took Jessica's training to learn more about Lamaze so I could bring it to Singapore. It turned out to be much more than I expected. I picked up so many skills to teach adult learners so that they'll retain the information but also have a lot of fun while they are learning. I really enjoyed the interactive games and all the teaching ideas that I can integrate into my classes. And I loved that Jessica uses hardly any presentation slides! The Evidenced Based Birth® Academy membership was such a great bonus. I was planning to buy that a few months after the workshop, so I saved a lot of money by taking the Heart Soul Birth Pros workshop. Jessica is such a great listener, an amazing person and mentor. You'll gain so much from her!"
Leila Xinle Ng Caceres, LCCE • Singapore
Lamaze International has awarded 23.75 hours of CNE credit for successful completion of this activity. Lamaze International is accredited as a provider of continuing nursing education by the American Nurses Credentialing Center's Commission on Accreditation. Activity Number SEM 0291-06. This activity has been approved by Lamaze International for 23.75 Lamaze Contact Hours. This activity is accepted by ICEA for 23.75 Contact Hours. Lamaze International is also a provider approved by the California Board of Registered Nursing, Provider Number 15932, activity approved for 28.5 California nursing contact hours.