Welcome to your new career supporting families.
The weeks and months after a new baby arrives don't have to be so hard for new families.
 Postpartum doulas make that time better!
The weeks and months after a new baby arrives don't have to be so hard for new families.
 Postpartum doulas make that time better!
We're meant to be surrounded by our village.
Throughout time, in cultures around the world, new mothers have been supported by their village. In this model, after a tiny one arrives, the mother is surrounded by people to care for her — as she learns to care for the new baby. There's a magic number of 40 days and 40 nights in many cultures, where the new parent is fed, cared for, taught to nurse, nurtured and loved on as they enter this new realm.
What happens today, especially in American culture? New parents are sent home to their isolated little boxes and told to "figure it out." If they're lucky, a grandparent stays for a week or two, bringing whatever knowledge and skills they might have to help. Other families have no support at all. They often find themselves alone, overwhelmed, exhausted and struggling. But we know what can help.
You can help, future doula.
The postpartum doula role professionalizes the nurture and support new families need. This training is your first step toward becoming a certified postpartum doula with DONA International. We'd love to have you with us for a postpartum doula training, where you can learn from Jen Chandlee, a highly experienced trainer who is still actively working with families today (important so you can be up to date on the current trends and challenges parents face). She'll share all her secrets she's learned to help your clients have a more positive, centered fourth trimester.
Jen's training also includes an emphasis on black maternal health and how racism impacts the fourth trimester. Our entire team is dedicated to equity, and those themes are woven throughout every workshop.
Postpartum doula work is a hot field, growing every year as families realize all the benefits of fourth trimester support. If you're already a birth doula, this is a great addition to round out your services. It's also an amazing stand-alone field for anyone who loves babies and feels called to support new families in those tender first weeks and months. You don't need any special background to get started as a postpartum doula — just your passion, your heart, your hands and this training!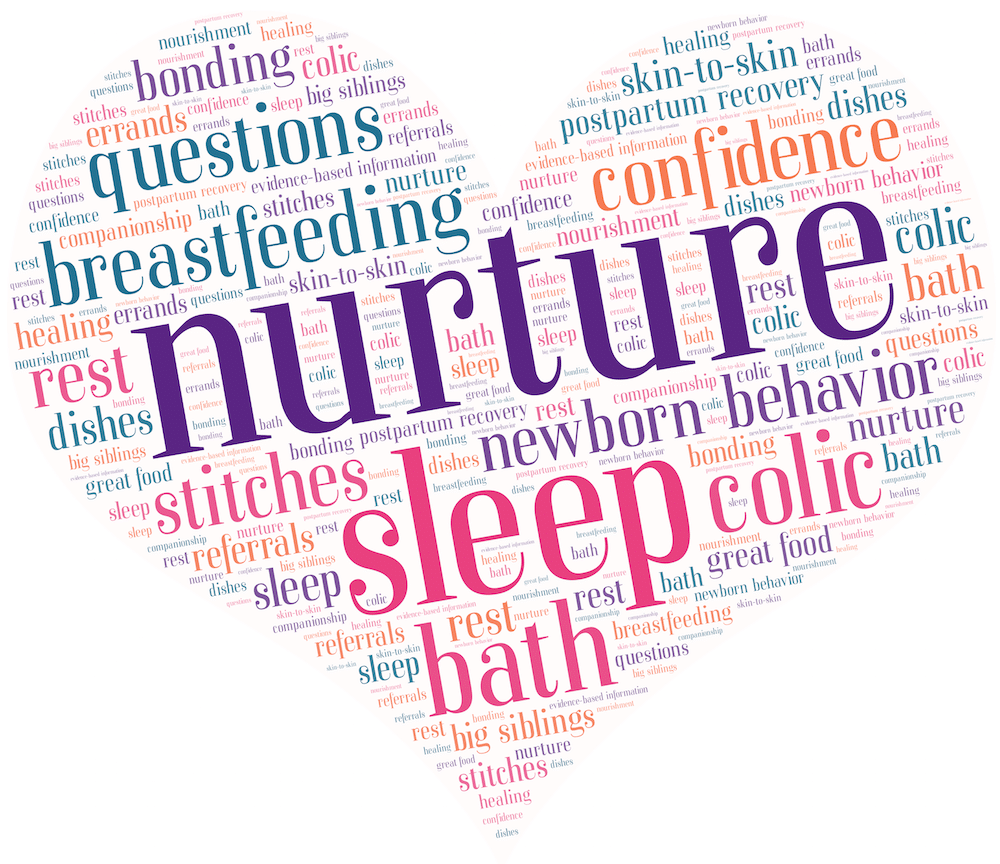 What is the fourth trimester anyhow?
The first three months after a baby is born are known as the fourth trimester. This is an important time for establishing bonding, feeding and laying the groundwork for a family's new life together. Postpartum doulas focus their support on this critical time, working to help families feel confident enough to do it on their own.
How do postpartum doulas help families?
Doulas help with whatever the new family needs to feel most connected and nurtured during the postpartum time. This often includes practical tasks like laundry, cooking or organizing the household, but the very most important work we do is to educate and nurture the new family. This might include teaching them how to babywear or give their little one a bath, or it might mean ensuring that everyone is getting the shower and sleep they need to make it through.
We are not offering postpartum doula workshops in 2022.
Postpartum Doula Trainings ~ Your Investment
Early Pymt Plan
$199 deposit
plus two more payments of $225 before the course begins.
Early Bird Full Payment
$649
Save money by making a single payment at the time of your early bird registration. Early bird registration ends one month before your training begins.
for registrations after the early bird deadline.
We typically find that postpartum doulas can make back their investment with their first client, or possibly two, depending on the number of hours contracted. Your career starts right away after your training! 
Want a training in your city?
If you come to us with six or more doulas ready to register, we'll work with your schedule to bring a training right to you!
 Are you ready

to make this happen?
Let's get your postpartum doula career off the ground! We'd love to have you join us for a workshop. If you still have questions, visit our FAQs page and learn more. Otherwise, get started by filling out the registration below. To make it easy for you, we offer the option of paying upfront now or a payment plan of three payments.
We are not offering postpartum trainings in 2022.
I can't wait to introduce you to this work!
-Jen
Not quite ready to register? Email info@heartsoulbirthpros.com with questions or sign up here to join our newsletter.